When it comes to fulfilling all your career ambitions, our philosophy is never compromise.
Whether you're new to the profession, have many years' experience, or are looking to return to the industry following a career break, we always welcome the opportunity of a discussion to see how we might be able to work together.
Qualified Surveyors
If you are a commercial property professional or chartered surveyor and are looking for a well-established, growing company to be a part of, a career at Crickmay could be the answer.
Working the Crickmay way is fulfilling and dynamic and challenging yet fun. We are proud of our brand, our reputation and our company ethos, and offer competitive packages and fantastic prospects for candidates who stand out.
Whether you're relocating, looking for a new environment, or returning to work after a break, a future at Crickmay could be just what you're looking for.
Graduates and school leavers
We understand the value of starting your career on a solid platform with a firm that understands the importance of nurturing its new graduates. That's why a good number of our current team members chose to begin their professional careers with us and have since progressed to senior positions within the practice.
As an RICS APC approved training firm we have a very positive track record of supporting and encouraging graduates to complete their APC practical training and become members of the RICS. A property related degree is not essential and we have accepted graduates with degrees in other subjects such as Business Management and Economics, who have gone on to complete a property related post graduate Diploma or Masters which enables them to complete their professional qualifications.
Work experience
Work experience is something we consider to be mutually beneficial to both the company and the student. We have supported local schools in their work experience programmes as well as undergraduates mid-way through their degrees who have spent varying lengths of time with us from a few days to a whole summer.
If you are interested in beginning a career with us and believe you would fit in well with our ethos, outlook and high professional standards we would welcome hearing from you.
Please direct your enquiry to Trevor Hucker on 01403 264259 or tmh@crickmay.co.uk.
Quick search
Trevor Hucker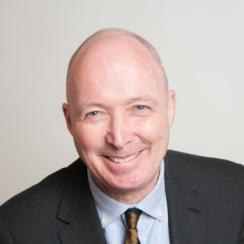 T: 01403 756502
M: 07803 170179
Email Trevor
View More Details