Social - July 25th 2017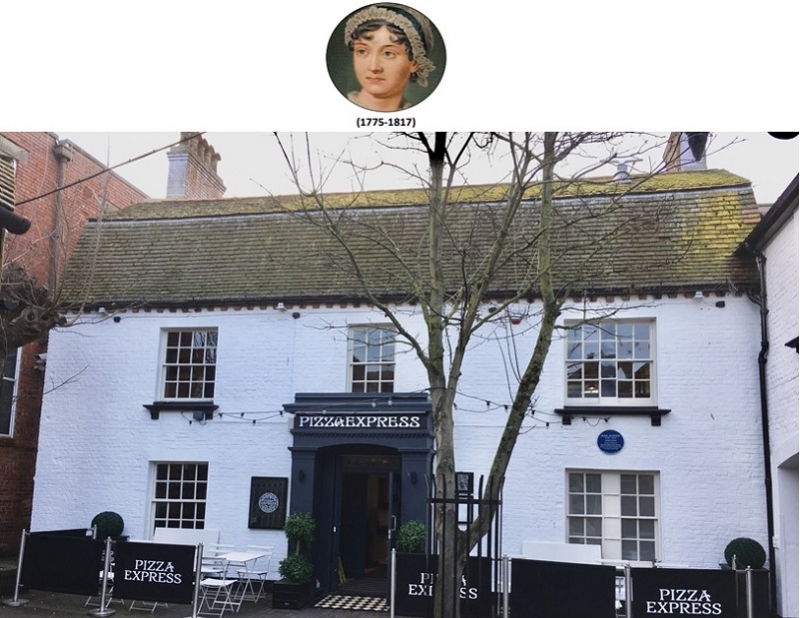 This year marks the 200th anniversary of Jane Austen's death. Her life is being celebrated in many ways including the unveiling of a new £10 note and ceremonies around the country. The writer of six major novels including Pride and Prejudice and Sense and Sensibility lived in a building in Worthing which is managed by Crickmay and known as Stanford Cottage.
The well-known building which forms part of Stanford Square off Warwick Street, is Grade II Listed and is now occupied by Pizza Express.
It is understood she moved to Worthing in September 1805 to be close to her family and for the health benefits of the sea. The as then unpublished author is thought to have found inspiration from her time in Worthing for her last, unfinished, novel 'Sanditon'. Other records show she received news whilst there of the Battle of Trafalgar and the tragic loss of Vice- Admiral Horatio Nelson later that year.
There is a blue plaque erected on the building by The Worthing Society to commemorate her residency.
The property is understood to be visited by 'Austenites' from around the world to see where she lived and to enjoy the odd pizza!